Ms. Bikini Olympia's Top 5 Tips for Posing On Stage
October 18, 2016
Ms. Bikini Olympia Courtney King shares her experience and advice about taking the stage, what it takes to win and gives us her top posing tips:
The right mindset to win Ms. Bikini Olympia
I believe in life you never know what's going to happen, but whatever happens is exactly how it should be. Sometimes good things happen, and other times, things don't work out the way you want them to work out. Just recently, I accomplished a dream of mine that I've worked extremely hard for. I won the 2016 Ms. Bikini Olympia title and I couldn't be more honored.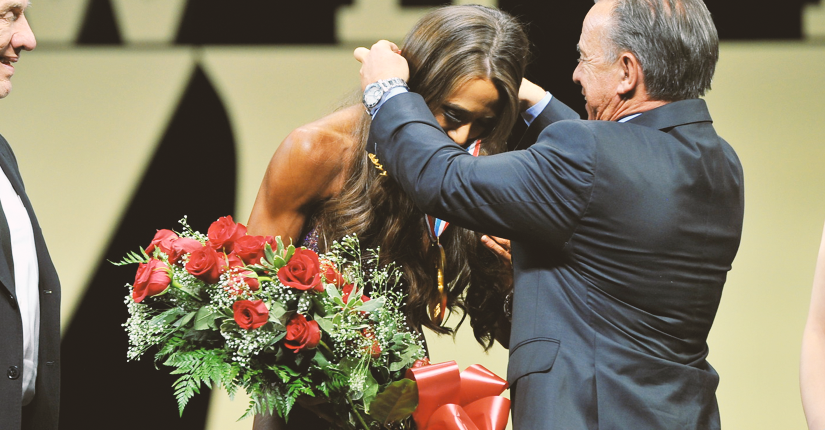 You can't compare yourself to other athletes
This show was different for me then some of my other IFBB Professional Pro shows. I went into it with a mindset focused on ONE THING. You're probably thinking it's winning. Of course we all want to win, but that was not the mindset I had. I was focused on the person looking at them self in the mirror and that was ME! I've realized a lot in my past five years of competing: you can't compare yourself to what she's doing or to what he's doing. The only person that you should be in competition with is yourself! At the end of the day, if you know you gave it everything you've got, pushing your body and mind past that limit of just "going through the motions" then you can look back and say "I did this, I feel accomplished no matter what the outcome is."
Positive energy on stage and off stage
Like I said before, whatever we do in life we all want to "win" or be the best at what we are doing… But whether I took 3rd place or 1st place going into this year's Olympia, I was extremely happy with how I looked and not just my physical appearance, but also how I felt as a person. I was genuinely happy! I felt great physically, emotionally, mentally and spiritually. I truly believe what you give power to will have power over you. I gave my thoughts POSITIVE energy and POSITIVE power because I knew my only competition up there was myself.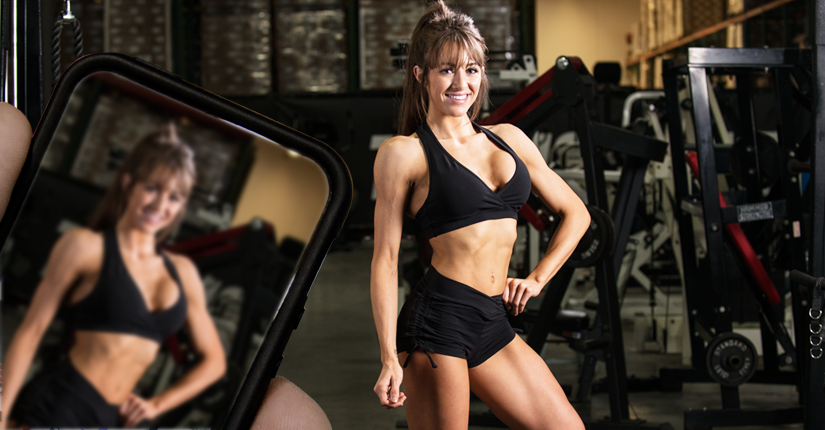 Courtney King's Top 5 Posing Tips
They say bikini is the "overall" package. It's not just about how your body looks on stage, but also your presence and how you carry yourself! Posing is so important when competing in any division! Here are my top 5 posing tips to improve your presence on stage.
1.) Record yourself practicing on your phone over and over again! I know it may seem like a lot, but the more you practice the better you'll be. By watching yourself on video, you can see in your own eyes what you like and what you don't like. I just set up my iPhone and record my movements and posing routine, until I like what I see!
2.) Find out what angles work for you and how to position your body the right way on stage. Sometimes a certain "pose" looks good on one person, but when you try to do it the pose just not might look the same or as great as it did on someone else. Find out what positions complement your physique best, so you bring that look to the stage.
3.) Practice as much as you can and have someone watch you! On stage you have a big panel of judges watching your every move. Something that has helped me feel more relaxed and focused is just practicing in front of my friends so I can get over that "embarrassment" and just be more confident overall.
4.) CONFIDENCE! Of course you knew this one was coming. You've trained and worked so long and hard for this show, your about to compete for 10 maybe 15 seconds on stage, you've dieted for weeks, you've sacrificed a lot of your time. Smile big, and make sure that confidence shows from within!
5.) Let your light shine! HAVE FUN! All the hard work is over with! Take a deep breath, relax, listen to some music and go out there and give it your all!
Courtney King is a member of Team BPI Sports.