Join BPI Sports at Olympia Expo Booth#959
September 6, 2016
From September 15-18, the fitness industry will be taking over Las Vegas with the Olympia fitness expo. All of us at BPI Sports are so excited to be part the much-anticipated four-day event. Taking place at the Las Vegas Convention Center, the fitness expo showcases the newest products and supplements in the sports nutrition industry. Think protein powders, BCAA formulas, pre-workouts including 1.M.R™, fat burners like RoxyLean™ and so much more. Besides the main events like Mr. Olympia and Women's Physique, the Olympia fitness expo also boasts exciting events from amateur boxing and jiu jitsu grappling to wrestling and more.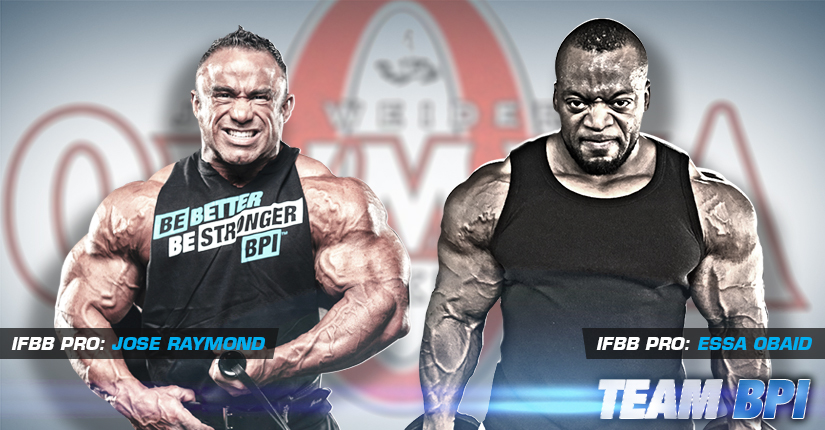 The Olympia 2016 Fitness & Performance Weekend is bringing thousands of fitness enthusiasts, bodybuilders and over 50,000 fans together for exciting expo events. Many BPI Sports athletes will be attending, and some are even competing! 2015 ARNOLD 212 Champion, Jose Raymond, will be competing in the Mr. Olympia 212 Showdown, while IFBB Pro Courtney King is going for Ms. Bikini Olympia. We're also going to have an amazing meet and greet thanks to our dedicated Team BPI. New Zealand's Tyrone Bell, Canada's Regan Grimes, UAE's Essa Obaid and other BPI Sports athletes will be manning the booth, signing autographs and taking pictures. Plus, 4x Mr. Olympia, Jay Cutler of Cutler Nutrition will be joining Team BPI during the four-day event.
For brands like BPI Sports, it's a chance to really interact with our fans, give out samples, hear all about their favorite supplements, and introduce new products. In fact, this year is the first time we're offering wet sampling of our protein powders and BCAAs. So make sure to visit our expo booth for a delicious, refreshing recovery drink. We'll also have the Best Protein Bar™ in all types of flavors so our fans can get a chance to taste the soft, delicious new way to eat protein on the go. One of the best parts? Offering show discounts to our fans, so they can get top BPI Sports supplements for less.